Learn which types of vegetables are fermentable and how to ferment vegetables at home with our easy and safe fermented foods recipes!
Which Types of Vegetables are Fermentable?
Mostly all water-dense vegetables can be fermented if you use the right salt concentration and the foods are fermented for the right amount of time.
First, if you are a beginner to fermentation, the easiest place to start is sauerkraut and cabbage-based fermentation recipes. Check out these fun and flavorful sauerkraut recipes:
Other Fermentable Vegetables
Once you get the hang of fermentation with some easy sauerkraut recipes, you can ferment many other vegetables at home! I always tell beginners to start with cabbage ferments and work with interesting sauerkrauts. Then, graduate to vine-growing vegetables (any vegetable that grows from a blossom), like cucumbers and peppers. Here are some easy recipes to try: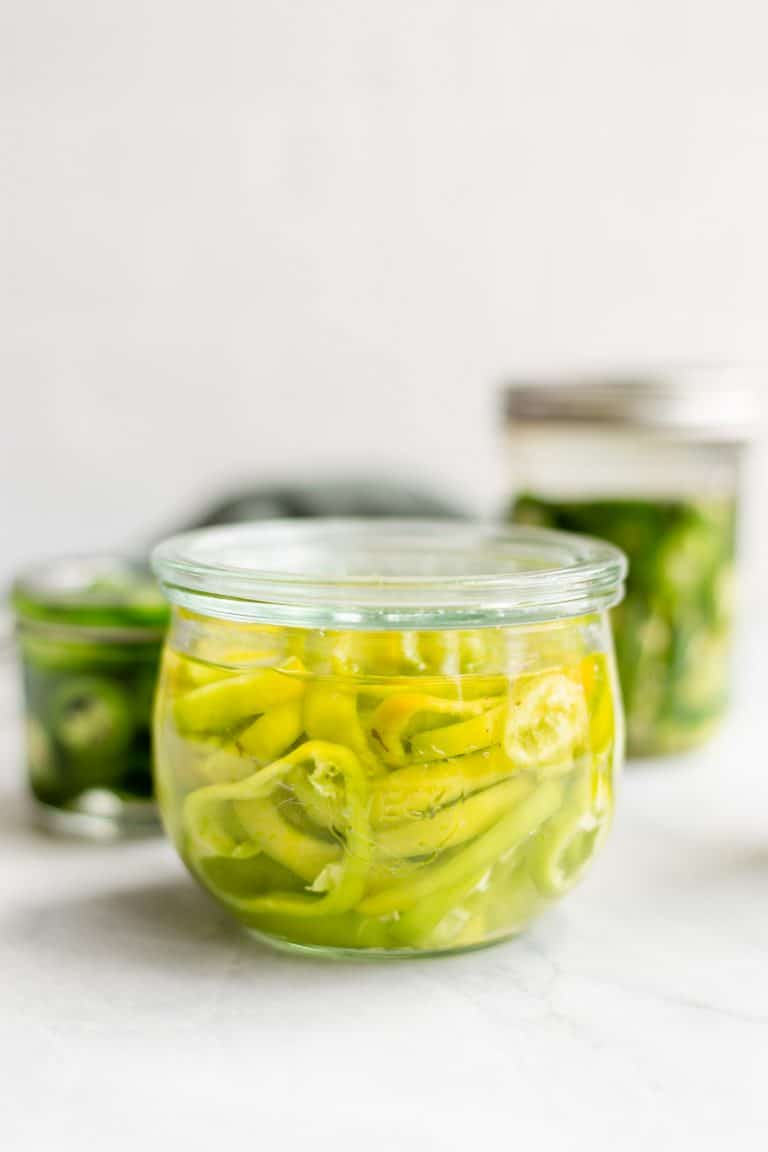 Pepper Fermentation Recipe: Learn How to Ferment Any Type of Pepper
How do you make fermented peppers? What is the best salt ratio for fermenting peppers? how long to ferment peppers? With our Easy Pepper Fermentation Recipe you'll have the best fermented peppers in just 5 weeks! Learn how to ferment peppers at home.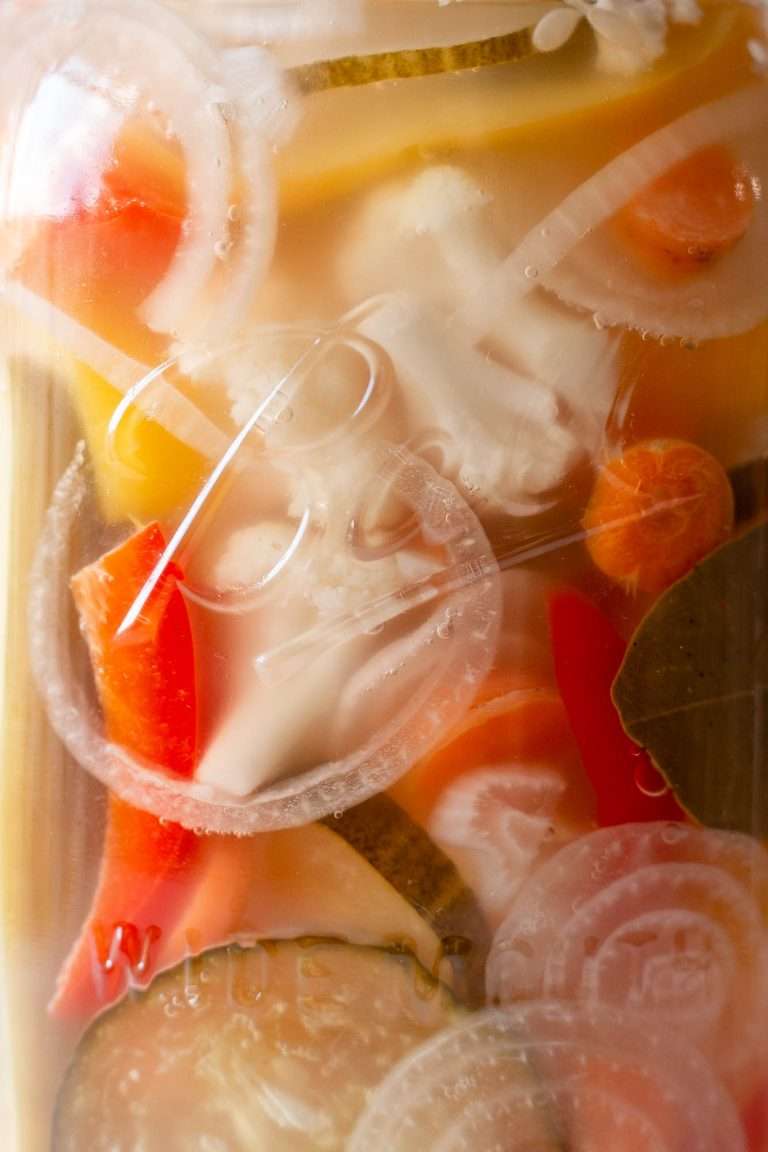 Fermented Giardiniera with Cauliflower, Shallots and Peppers
Giardiniera is a mix of pickled vegetables in vinegar or oil in Italy, but here we used wild fermentation to create a delicious fermented Giardiniera recipe. 
Fermented Celery with Shallots and Black Pepper
Sour, briny, and full of flavor. You're going to love this fermented celery with shallots. Fermenting celery only takes a few ingredients and a couple weeks.
Wild Fermented Dill Pickles
I'm sharing our exact recipe for our Cultured Guru Fermented Dill Pickles with you! Fermented cucumbers are wonderful for gut health. They're packed with probiotics, fiber, and beneficial vitamins and minerals. Cucumber fermentation is one of the quicker fermentation projects, so these will be ready to eat in just two weeks!
Fermented Pepperoncini Peppers Recipe
In this blog, you'll learn how to make the best lacto fermented pepperoncini peppers that are fantastic in salads, sandwiches, and pizza.
Once you are an experienced fermenter, you can develop your recipes and experiment with fermenting other vegetables, but there are some guidelines you should follow for food safety. Check out these two blogs to learn about food safety in fermentation and how to calculate ideal salt concentrations for various vegetables:
Why You Should Ferment Vegetables
Fermented Foods are extremely nutritious, and fermentation is a delicious preservation method. Fermented vegetables contain probiotics, essential vitamins, nutrients, minerals, and prebiotic fiber. All of these things benefit overall health and wellness.
Fermentation has existed for thousands of years, but people didn't fully understand it long ago. Fermentation is not magic; it's a science with wondrous and fascinating explanations. Many foods worldwide are fermented or rely on fermentation products for flavor, preservation, or texture.
First and foremost, though, vegetable fermentation has always preserved harvests for long winters.
What Is Vegetable Fermentation?
When discussing fermenting vegetables, we refer to a microbial process called lactic acid fermentation. This fermentation occurs when certain bacteria ferment plant compounds for energy and produce lactic acid as a byproduct. All it takes is the addition of a precise salt concentration to vegetables, and you can turn plain old produce into flavor-rich superfoods.
It's important to remember that you are not fermenting anything. Microorganisms are fermenting. You have to set the right microbes up for success.
Supplies You'll Need to Make Fermented Vegetables
For the best sauerkraut flavor and texture, you should use weight measurements for your fermentation ingredients. That means you need a kitchen scale. Weighing your ingredients gives you consistent and superior fermentation results. This is the scale we use in our home kitchen.
Here is the equipment you will need to make fermented vegetables:
32-ounce Wide Mouth Mason Jar
Fermentation Weight
Standard Metal Mason Jar Lid (this can rust in the presence of salt)
OR Rust-Free Plastic Lid
or you can use a Weck Jar (without the gasket; only use the clips to secure the lid)
Sea Salt
Mixing Bowl
If you would like to read more about the best jars and lids for fermenting vegetables, click here.