This is the healthiest, most delicious sparkling grape juice recipe! Try this water kefir recipe with red, purple or white grape juice for different varieties.
Homemade Grape Soda
I make homemade grape soda with water kefir. It's a two-step process, kefir primary fermentation, then flavoring and carbonation through secondary fermentation.
First, we culture sugar water with water kefir grains. Next, the kefir is strained and flavored with juice in a pressure-safe bottle.
If you are interested in learning more in-depth about water kefir, think about enrolling in our Fermented Drinks Semester online course! You can read more about kefir grains by clicking here.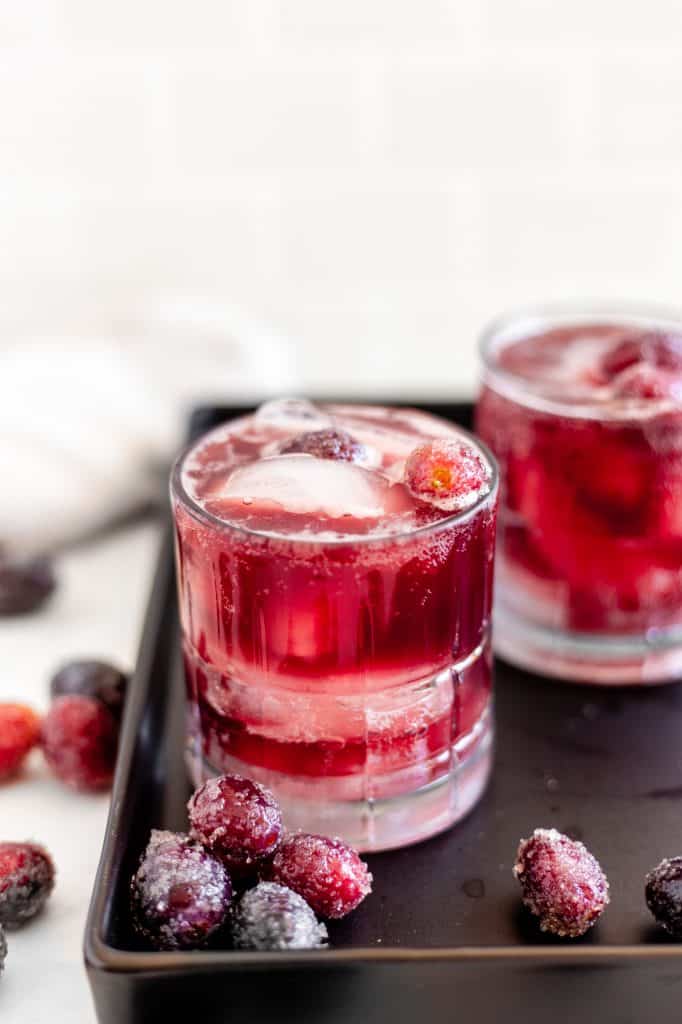 Fermented Grape Juice
I've tried fermenting grape juice in kombucha and in water kefir recipes, and I must say I like it so much more as water kefir.
Water kefir grains contain different microbes from kombucha SCOBYs, so it has a different flavor compared to kombucha.
The sweet grape juice pairs perfectly with water kefir's tart, lactic acid flavors. If you add a bit of fresh lemon and lime juice to this recipe too, it tastes like the real-food version of grape sprite (so better than grape sprite).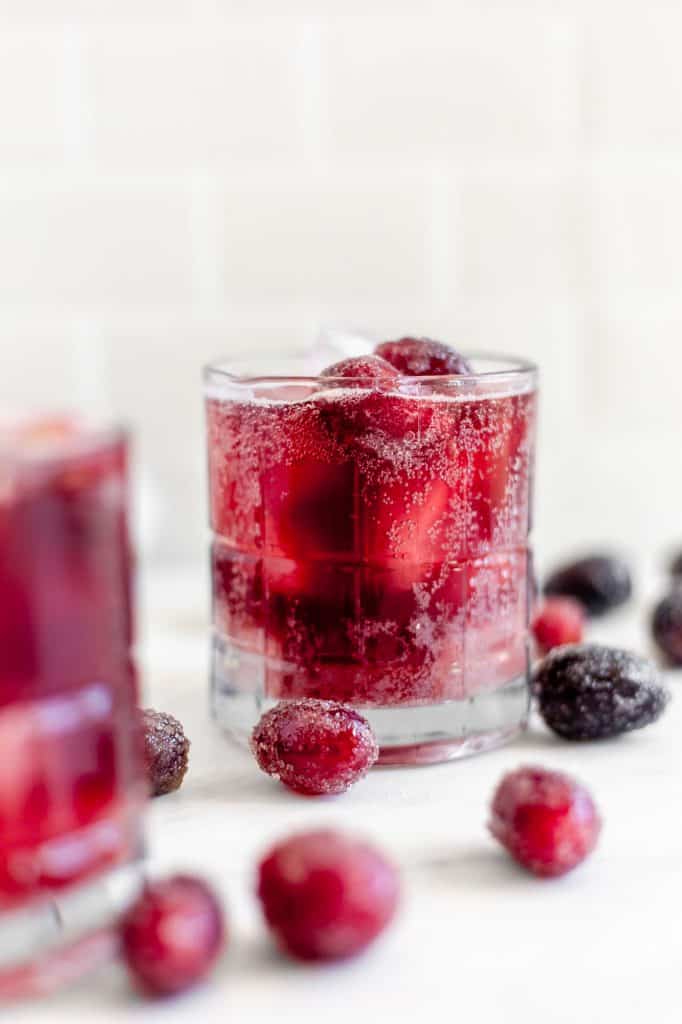 Non-Alcoholic Sparkling Grape Juice
This grape water kefir is a non-alcoholic beverage. You can control how much alcohol is produced in water kefir fermentation by controlling the amount of sugar added. There isn't enough sugar in this recipe for it to have any significant amount of alcohol.
Sparkling White Grape Juice
You can also use white grape juice in this recipe instead of regular grape juice. It will taste lighter, but still wonderfully sweet, lightly tart and delicious! I love the color of this recipe when I make it with white grape juice.
Grape Soda Flavored Water Kefir
This recipe is really easy, the hardest part is having patience and waiting for the fermentation to be completed. You only need a few simple ingredients and supplies
Quart Mason Jar
Cheese Cloth
Organic Sugar
Organic Maple Syrup or molasses
Sea Salt
Organic Grape Juice
Water Kefir Second Fermentation Supplies & Safety
For a quality second fermentation, I recommend using a bale top bottle. This is the best way to achieve a good level of carbonation.
Before purchasing a bale top bottle, verify from the seller that they are pressure safe and intended for fermentation. Also, you can recycle kombucha bottles from the grocery store for the second fermentation. Since the bottles are designed for high carbonation, they're safe to use.
More Water Kefir Recipes
Print
Healthy Homemade Sparkling Grape Juice
This is the healthiest, most delicious sparkling grape juice recipe! Try this water kefir recipe with red, purple or white grape juice for different varieties.
Author:
Prep Time:

10 minutes

Fermentation Time:

48 Hours

Total Time:

48 hours 10 minutes

Yield:

4 servings

Category:

Drinks

Method:

Fermentation
Primary Fermentation Ingredients
Secondary Fermentation Ingredients
water kefir from primary fermentation
organic grape juice, pasteurized
Instructions
Primary Fermentation Instructions
Prepare sugar-water mixture in a quart-sized mason jar. Add the sugar, molasses, salt and water to the mason jar and top with boiling water.
Stir until the sugar is completely dissolved.
Allow the sugar-water mixture to cool to room temperature. 
Add the activated water kefir grains.
Cover jar with a cloth lid and secure with twine or a rubber band.
Allow kefir grains to ferment the sugar water mixture for 24-48 hours. Taste and smell the mixture to see when it is pleasantly tart and sour.
Strain the grains from the cultured water mixture, and reserve the liquid for secondary fermentation.
Make a new batch of the sugar water mixture, and add it to the water kefir grains to start fermenting your next batch.
Second Fermentation Instructions
Fill a 1-liter swing top bottle about 1/2 full with the liquid from primary fermentation. Add the grape juice to the bottle so that there is about an inch or two of headspace left in the bottle.
Secure the bottle lid and allow it to ferment for 24 hours, then carefully open the lid to see if it is carbonated to your liking.
After 24-48 hours, refrigerate immediately. 48 hours will be more bubbly.
Enjoy over ice with a squeeze of fresh lime juice.
Keywords: kefir, grape, water kefir, soda, sparkling